It's Food Truck Friday again, and I'm talkin' Mamu Thai Noodle who might have the prettiest lunch truck in New York.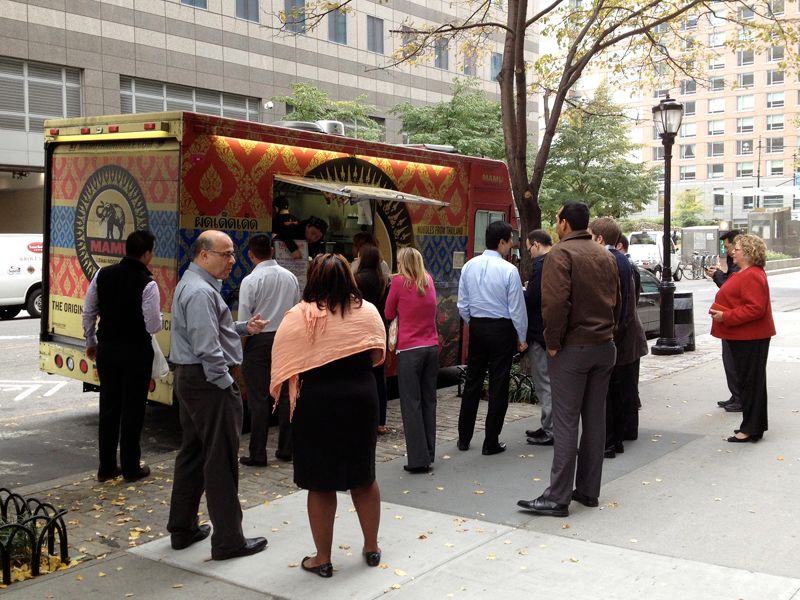 They landed on my radar three weeks ago when I grabbed lunch from the Miami Food Machine at the World Financial Center.
On that day, I admired the attractive artwork wrapping the noodle truck (I love how the circle of the logo frames the window), their large number of customers and the gal taking orders.
The reason I point her out is… I realized I don't see a lot of woman working in these food trucks. Why is that?
Anyhoo…
I had a difficult time deciding between the Chicken Pad Thai (everyone was ordering it ahead of me), and the delicious sounding Ba Mee Hang.
I asked the Mamu gal what I should choose. Her eyes lit up, and she confidently said, "The Ba Mee Hang. I have one left."
And who am I to argue with knowledgeable enthusiasm?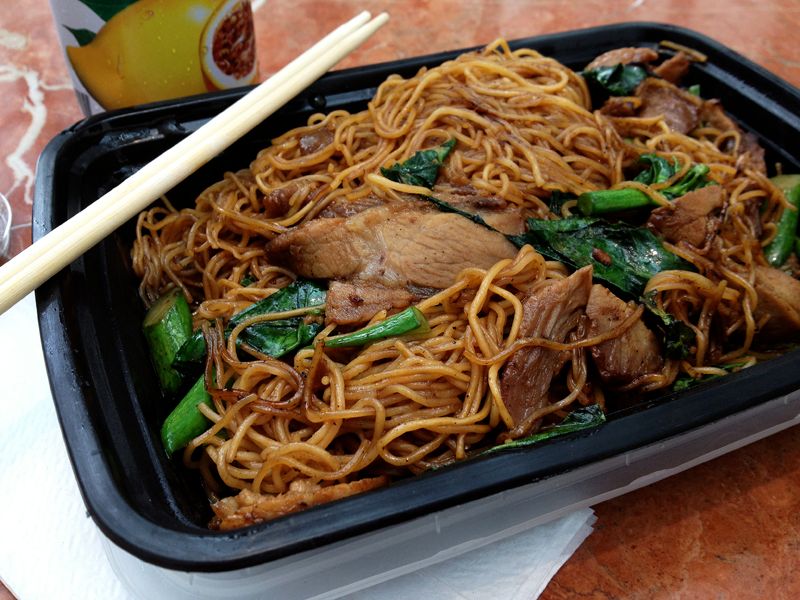 The Ba Mee Hang was made up of thin egg noodles, homemade roasted pork and Chinese broccoli in an unbelievably good oil, sauce, broth… hell, I don't know what to call it but it was even better than Mamu gal's eyes led on.
This is one of those lunches I would go back for the next day… and the next day after that. Then someone at work would feel compelled to ask, "Do you eat that every day?" (Yea… it's happened before… like when I ate at Chipotle for the first time; I tried Subway's Chicken Pizziola; or I became completely addicted to the Senegalese Chicken soup at Hale & Hearty.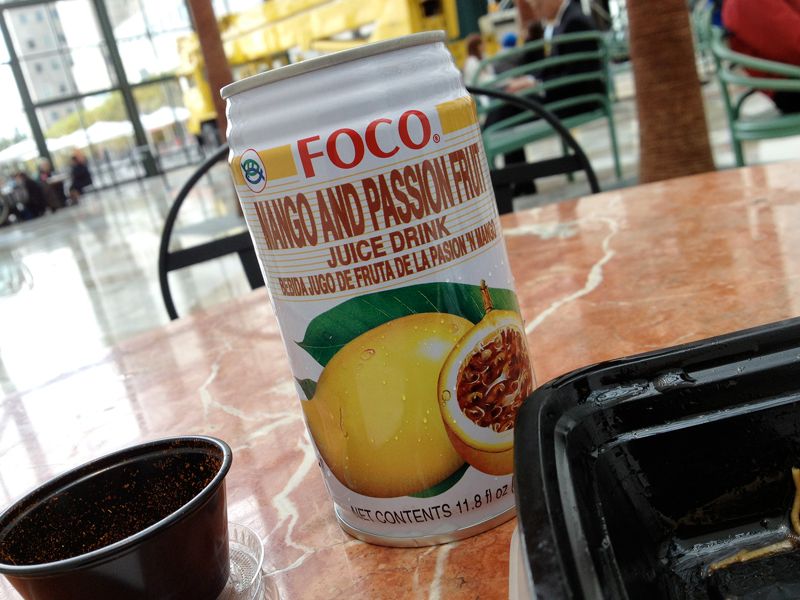 Mamu Thai Noodle doesn't do soda so I tried the Mango & Passion Fruit FOCO. Where can I get a case of this? It's pretty good.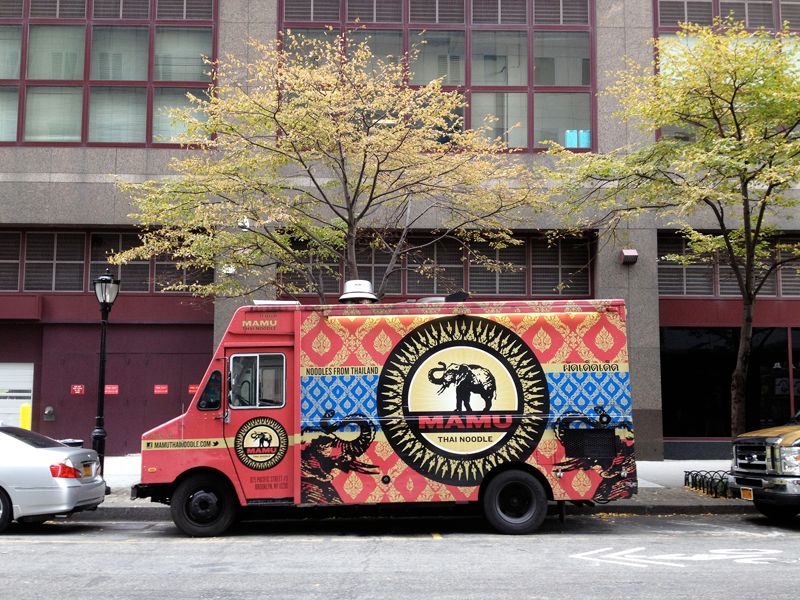 Personally, the Ba Mee Hang at Mamu Thai Noodle was a huge find for me. This dish would be a Snack Fixation if I lived or worked somewhere the lunch truck parks on a regular basis.
Wanna find out if there's something addictive on their menu for you? Follow Mamu on Twitter, or check the Food Truck Roll Call at NYCFTA website so you can find where the truck is parked.
Would I go back to Mamu Thai Noodle? No doubt. Snack Fixation? If I lived or worked where the food truck parks on a regular basis… YES. The Ba Mee Hang is eye-crossingly good. Would I tell a New York friend about Mamu? Yes! If family or friends were in town from Ohio, would I drag them to Mamu? Yes! What am I ordering next time? The Ba Mee Hang. I gotta have it again. Pricey? No. Did I finish my juice or Ba Mee Hang first? The Ba Mee Hang. Cash, card or both? Cash only.

Share the post "Food Truck Friday – Mamu Thai Noodle"